GRADUATION PHOTOGRAPHY a division of John Hearder Studio ABN: 67 069 961 851 has been photographing University graduations in Australia since 1972.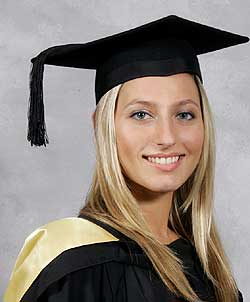 GRADUATION PORTRAIT SERVICES
On your Graduation Day, our mini studios will be available at your university / college to capture your individual and family portraits.
Our staff will be available on graduation day to guide you through the process and answer any questions you may have.
No appointments necessary, please approach our registration desk to arrange your portrait sitting. Studios available before or after your ceremony. Once you have registered at our photo desk on graduation day you will be issued with a unique usercode and by latest 4pm on the next business day, your portraits will be available for you to view and purchase online.
We take security very seriously. Our website www.graduationphotography.com.au is a SSL secure website, to give you peace of mind that your personal information including credit card details are protected when shopping on our website.